Cloud Servers General Purpose Plans
SSD/ NVMe Disk (High I/O)
General Purpose
| vCPU | vCPU Speed | Memory | Storage | In Stock | Price | |
| --- | --- | --- | --- | --- | --- | --- |
| Intel® Xeon® Gold | 1 x @ 2.10GHz | 2 GB RAM | 20 GB NVME SSD | available | 18.00 € | |
| Intel® Xeon® Gold | 2 x @ 2.1 GHz | 4 GB RAM | 40 GB NVME SSD | available | 36.00 € | |
| Intel® Xeon® Gold | 2 x @ 2.1 GHz | 8 GB RAM | 80 GB NVME SSD | available | 66.00 € | |
| Intel® Xeon® Gold | 4 x @ 2.1 GHz | 16 GB RAM | 160 GB NVME SSD | available | 96.00 € | |
| Intel® Xeon® Gold | 8 x @ 2.1 GHz | 32 GB RAM | 240 GB NVME SSD | available | 136.00 € | |
Cloud Servers Dedicated vCPU Plans
NVMe Disk (High I/O)
General Purpose
| vCPU | vCPU Speed | Memory | Storage | In Stock | Price | |
| --- | --- | --- | --- | --- | --- | --- |
| Intel® Xeon® Gold | 2 x @ 3.10GHz | 8 GB RAM | 80 GB NVME SSD | available | 86.00 € | |
| Intel® Xeon® Gold | 4 x @ 3.1 GHz | 16 GB RAM | 160 GB NVME SSD | available | 146.00 € | |
| Intel® Xeon® Gold | 8 x @ 3.1 GHz | 32 GB RAM | 240 GB NVME SSD | available | 206.00 € | |
| Intel® Xeon® Gold | 16 x @ 3.1 GHz | 64 GB RAM | 360 GB NVME SSD | available | 366.00 € | |
| Intel® Xeon® Gold | 32 x @ 3.1 GHz | 128 GB RAM | 540 GB NVME SSD | available | 626.00 € | |
Cloud Migration Has Never Been Easy!
High-end hardware at sensational prices! Our cloud servers are located in 3 state-of-the-art data centers and provide top performance with their Intel® Xeon® Gold processors and speedy NVMe SSDs for all your resource-intensive projects.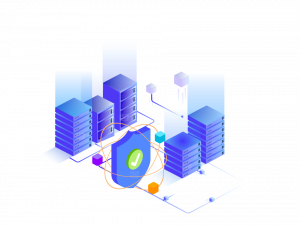 10 Seconds Deployment
Get started without waiting! With our friendly interface, you can create server instances almost instantly, usually under 10 seconds.
Start your journey with BKHosting and enjoy high-performance Cloud solutions. You can navigate and manage your BKHosting Cloud quickly and easily with our client interface.
All Plans Included
A wide range of operating systems:
CentOS, Ubuntu, Debian, Fedora
Windows : 2012 / 2016 / 2019
And much more…
Advanced Management
Start /Stop/ Restart/ Reinstall
Rescue system, Root Password reset
SSH ROOT Access, Reverse DNS
IPV4 x 1
IPV6 x /64
Rescale / Upgrade option
Snapshot option