Intel® Dedicated Servers
NVMe (High I/O)
General Purpose
| CPU / Core | Thread Speed | Memory | Storage | Setup one time | Price | |
| --- | --- | --- | --- | --- | --- | --- |
| Intel® Core™ i7-6700 Quad-Core Skylake 4 Core | 8 x @ 3.5 GHz | 64 GB DDR4 RAM | 2 x 512 GB NVME SSD | setup: 56.00 € | 106.00 € | |
| Intel® Core™ i7-8700 Hexa-Core Coffee Lake 6 Core | 12 x @ 3.2 GHz | 64 GB DDR4 RAM | 2 x 1 TB NVME SSD | setup: 80.00 € | 166.00 € | |
| Intel® Xeon® E-2176G Hexa-Core 6 Core | 12 x @ 3.7 GHz | 64 GB DDR4 ECC RAM | 2 x 960 GB NVME SSD Software-RAID 1 | setup: 92.00 € | 186.00 € | |
| Intel® Core™ i9-9900K Octa-Core 8 Core | 16 x @ 3.6 GHz | 64 GB DDR4 RAM | 2 x 1 TB NVME SSD | setup: 106.00 € | 206.00 € | |
AMD™ Dedicated Servers
NVMe (High I/O)
General Purpose
| CPU / Core | Thread Speed | Memory | Storage | Setup one time | Price | |
| --- | --- | --- | --- | --- | --- | --- |
| AMD Ryzen 5 3600 Hexa-Core 6 Core | 12 x @ 3.6 GHz | 64 GB DDR4 RAM | 2 x 512 GB NVME SSD | setup: 56.00 € | 146.00 € | |
| AMD Ryzen 7 3700X Octa-Core (Zen2) 8 Core | 16 x @ 3.6 GHz | 64 GB DDR4 RAM | 2 x 1 TB NVME SSD | setup: 80.00 € | 176.00 € | |
| AMD Ryzen™ Threadripper 2950X 16-Core | 32 x @ 3.5 GHz | 128 GB DDR4 ECC RAM | 2 x 960 GB NVME SSD | setup: 139.00 € | 266.00 € | |
| AMD Ryzen™ Threadripper 2950X 16 Core | 32 x @ 3.5 GHz | 128 GB RAM DDR4 ECC | 2 x 1.92 TB NVME SSD | setup: 139.00 € | 366.00 € | |
| AMD EPYC™ 7401P (Zen) 24 Core | 48 x @ 2.0 GHz | 128 GB DDR4 ECC RAM | 2 x 960 GB NVME SSD | setup: 0.00 € | 486.00 € | |
Maximum Performance
NVMe Disk (High I/O)
With both NVMe SSD and HDD hard drive options available, our flexible server configurations make it easy for you to choose what's best for your website.
Our servers are designed, assembled, and maintained by our teams, in order to offer you optimised configurations for your business projects.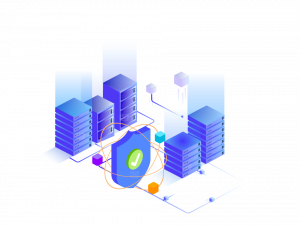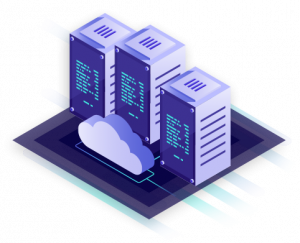 Guaranteed Dedicated resources
If you choose a dedicated server, you can rest assured that all resources are allocated to you, for best maximum performance.
Hosting your server at BKHositing you benefit from innovative and unique solutions across our entire infrastructure. Start your journey with BKHosting, and we will make your virtual dream become reality.
All Plans Include
A wide range of operating systems:
CentOS, Ubuntu, Debian, Fedora
Windows : 2019 Standar/ Datancenter
And much more…
Advanced Management
Start /Stop/ Restart/ Reinstall
Rescue system, Root Password reset
SSH ROOT Access, Reverse DNS
IPV4 x 1
IPV6 x /64
Rescale / Upgrade option
Snapshot option